You may need to hire a sign language interpeter at some point for ADA compliance. Or perhaps you have an employee or customer that requires an interperter. Thankfully, the process doesn't have to be complex.
Sign Language interpreters provide interpretation for employees, students, and more who are deaf or hard of hearing. Here are some tips to help you find reliable, ASL interpreting services. 
Why Hire a Sign Language Interpreter?
ASL interpreters play a crucial role in facilitating inclusivity and open, seamless communications for people who are deaf. Hiring ASL interpreters enables you to interact with those who cannot hear well. You can provide targeted assistance in cases where explanations or instructions are required. 
In some industries and settings, it is a legal requirement to provide interpreters. Employees, students, consumers, clients or customers may need access to clear instructions or guidelines that contain important information. For example, healthcare, schools and law enforcement may be required to provide ASL interpeters. 
For many businesses, hiring interpreters is an effective way to communicate with employees or clients. This is a great way to champion inclusivity and provide equal opportunities.
How to Hire a Sign Language Interpeter
There are several routes you can take when trying to find an ASL interpreter. First, you can use a search engine to locate interpreters close to you. Second, asking friends, colleagues, or fellow business owners for recommendations can be helpful.  
However, the best option is to research a reputable, reliable ASL interpreting service, which caters to your requirements. For example. using a trustworthy service eliminates the stress of trying to find an interpreter independently. In addition, it makes the process of locating an interpreter with the relevant experience much simpler. 
Working with a high-quality service will enable you to connect with a wide-range of interpreters. You'll also enjoy peace of mind that you're providing high-quality interpretation services for students, employees, or clients.
One of the most significant benefits of working with an interpreting service is being able to access skilled interpreters. Plus, skilled interpreters who can be matched to specific projects or roles. The service will assign interpreters based on the individual needs of the client and business.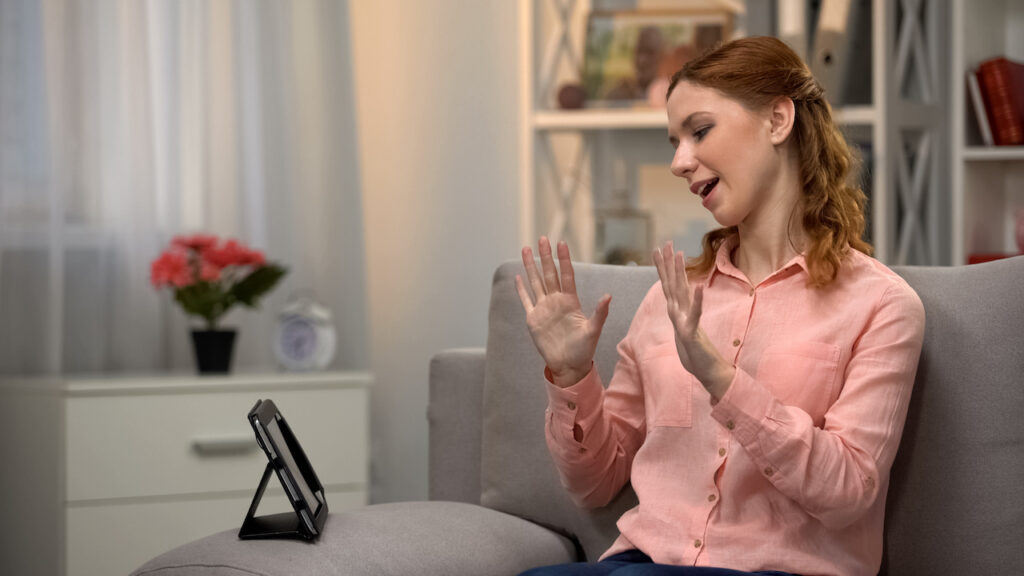 Before You Hire a Sign Language Interpreter
There are several factors to consider before you hire an interpreter. These include:
Your Budget
Before you decide to hire a sign language interpreter, it's wise to set a budget. Compare quotes and look for a service that offers the best value for your money. 
Keep in mind that the service with the lowest price may not necessarily be the best option.
Your Requirements
Your requirements will impact the number of interpreters you need, the cost of the service, and the interpreters you choose. First, think about how many interpreters you will need to hire. Next, decide how often you will use the service. Lastly, anticipate what kinds of scenarios you will need interpreters for. 
This is important because interpreters have different areas of expertise. For example, some interperters are more familiar with specific settings such as the healthcare or legal industries. 
Skills, Qualifications, and Experience
Before hiring an interpreter, consider their skills, qualifications, and experience. You'll want an interpreter who has the skills or the experience to match the job. 
Some interpreters have experience working for businesses, attending pitches, meetings and interviews. Others have expertise in medical interpretation or working in educational settings. 
Compatibility
It is crucial for interpreters to build strong ties with the people they are assisting and working with. Above all, the relationship betwen the interpreter is crucial for the deaf or hard of hearing individual.
Communication is vital for any business and industry. It's essential to find the best interpreters for the job. 
In conclusion, using an ASL service like Rise Interpeting simplies the process of finding skilled, reliable interpreters. Rise can help you access professionals you wouldn't have access to otherwise.
Contact us today to find an interpeter who has the relevant qualifications and experience for your needs.