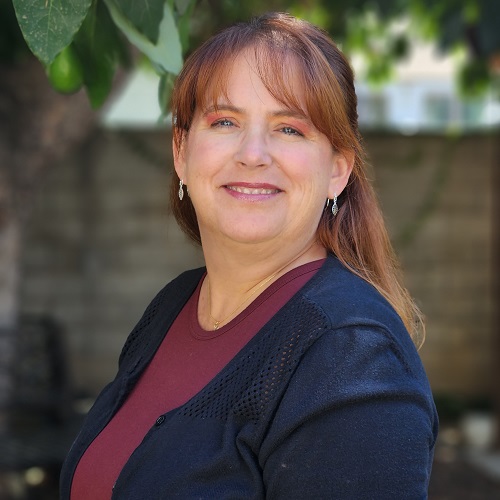 Interpreter
Manager
Karisa Harriman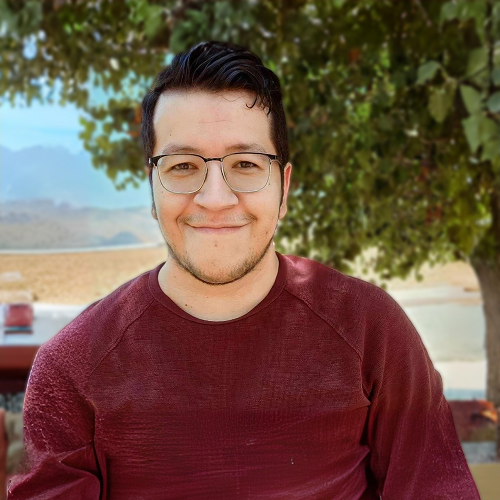 IT Technician
Frank Dominguez
Scheduling Supervisor
Mads Manley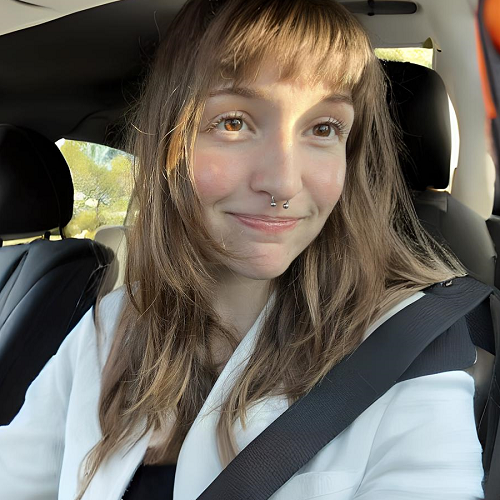 Service Coordinator,
I
Sophia Iocolano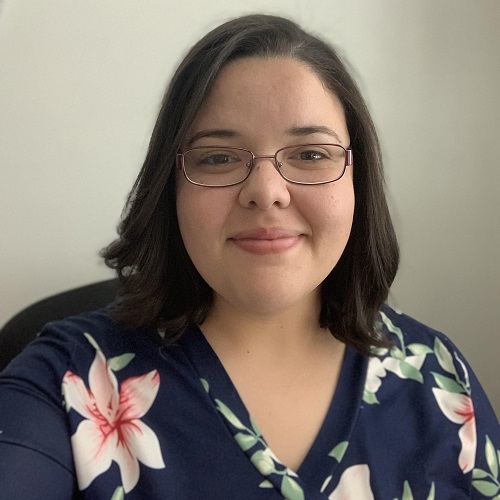 Signing Aide
Coordinator
Chelsea Logan
Phil Carmona

Founder | Chief Executive Officer
Phil grew up in Riverside and Hemet, CA. He earned an Associate's degree in ASL interpreting from San Diego Mesa College, a Bachelor's degree in Business Administration from Cal State San Marcos, and his Master's degree in Business from Cal Baptist University. He holds national interpreting certification through RID.  Phil served on the Mayor of Riverside's Model Deaf Community Committee for several years and currently sits on multiple Advisory Panels for schools and colleges.
Interesting Fact: Phil has identical twin sons (3 boys altogether).
Favorite Quote: "The journey of a thousand miles begins with a single step." – Lao Tzu
Adonis Parker

Founder | Chief Financial Officer
Adonis was born in Hawaii and raised in Riverside. She earned an Associate's degree from Mt. San Jacinto College and a Certificate in ASL Interpreting from Palomar College in San Marcos, California. She holds K-12 certification through EIPA and is recognized by RID. Adonis is the past Secretary and Treasurer for California Association of the Deaf, San Jacinto Valley Chapter and was a member of the County of Riverside Mental Health Cultural Competency Committee.
Favorite Quote: "Imagination is more important than knowledge." – Albert Einstein
Christiana Leyvas
Customer Success Specialist
Christiana grew up in San Diego and was introduced to the Deaf community at a young age. Living with a Deaf brother, she was surrounded by Deaf culture which had a big impact on her. Prior to RISE, Christiana worked as an Employment Placement Specialist and an Instructional Aide for Deaf / Hard of Hearing students. In 2012, Christiana joined the RISE team and loves being a part of an organization dedicated to serving the community.
Hobbies: Movie Fanatic and Bookworm
Interesting Fact: Christiana swam with sharks
Kristeena Roth
ASL Specialist
Kristeena grew up in Santa Barbara as a 6th generation family. She went to CSDR and graduated in '99. Kristeena became an educator for Interpreting and American Sign Language at American River College (ARC). She was the first Deaf student to graduate at ARC IPP! Kristeena lived in Sacramento, CA for 11 years and decided to move back SoCal to give back to her community in Riverside where her identity flourished as a Deaf person!
Hobbies: Visiting coast line to watch the waves.
Favourite Quote: "Bring Your Own Sunshine! Don't Let anyone take away your Sunshine!" – Anthony J. D'Angelo
Brittany Miller
Signing Aide Manager
Brittany was born in Whittier, CA but spent most of her life in the Riverside area. When she was 14, her and her family learned ASL. When Brittany was in Senior year of High School, she attended RCC where she received her ECE Certificate. She became a Preschool Teacher right out of High School and spent a few years teaching before getting into Interpreting. This path lead her to RISE Interpreting in 2016, and to the fulfilling role that she's in today!
Hobbies: I enjoy making candles during the Fall in my free time
Favourite Quote: "In learning you will teach, and in teaching you will learn"- Phil Collins "Son of Man" Tarzan 1999
Interesting Fact: I like to collect Starbucks, Disney, and unique/ handmade mugs.
Mason Meeks
Accounting Manager
Mason been working at RISE for seven years at this point (since 2015!) and has had a variety of positions within the company. She currently works in the accounting department. If you have any questions about a payment or an invoice, she can definitely help you with that. She also deals with exciting things like reconciliations and balance sheets. Mason grew up in Hemet, CA and received her B.S. in Applied Mathematics from UCLA. She is currently working on her master's in Mathematics at CSULA, where she is also a TA.
Hobbies: I love swimming, running, and hiking, although I haven't been as active as I like to be lately. I also love board games, video games, party games- I really just love games in general.
Arminel Estevez
Service coordinator iii
Arminel grew up in Colorado and went to Colorado Mesa University. She went to school for Spanish Interpreting and Translation. Arminel has been working with RISE for 4 years and extremely grateful for the opportunities it has given her. "Thanks to RISE I was introduced to the deaf community and have enjoyed working with them so much." She is currently living in Mexico with her two dogs, Harley and Lucky.
Hobbies: Watching Movies, Reading, & Playing Video Games
Favourite Quote: "I'm not great at the advice. Can I interest you in a sarcastic comment?" – Chandler Bing
now hiring
We're looking for talent to join our team of vibrant professionals. Apply today to join the Rise team!
We're hiring