Video Remote Interpreting
Meeting Over Video?
Get Connected with a rise asl video interpreter
Unlike on-site and telephone interpretation, video remote interpreting (VRI) provides on-demand interpreting services with the push of a button. Whether for a doctor's appointment, meeting, student/teacher conference, or court hearing, pricing for video remote interpretation is an affordable solution when an in-person interpreter is not available. See below for video remote interpreting rates.
request a remote interpreter
Bridging the gap, on-site and over video
Video Remote Interpreting
15-minute minimum, billed in 1-minute increments thereafter.
Requirements
Webcam, microphone, and computer or mobile device with a high-speed Internet connection
Rise VRI
is a web-based platform with no software to download. Have your own video platform? No problem! RISE can use any system!
NO SETUP FEE, NO ANNUAL FEE
ASL Video Remote Interpreting:
How It Works
VRI is an Internet-based service that may be used when a qualified sign language interpreter cannot be physically present. This service uses a high-speed Internet-based video connection to provide visual access to an interpreter who is in a different physical location. As in the case of on-site sign language interpreting services, VRI services are typically contracted and paid for on a fee-for-service basis. Our VRI services have a 15-minute minimum and are charged by the minute after that minimum . However, VRI has limitations, which are explained further in this advocacy statement
Pre-call Test - By TOKBOX
Additional VRI Benefits

Stand-By interpreters for urgent needs

Nationwide coverage

Reduce risk of infections (resulting from medical appointments)

No mileage fees

Faster scheduling

No risk of privacy issues

HIPAA Compliant
IS THERE A COST FOR ON-DEMAND-INTERPRETING EQUIPMENT?
Nope! VRI runs on the devices that you already have, so there's no cost for proprietary software. It's compatible with Apple, Android and Microsoft devices. Contact us for more information.
Supporting the americans with disabilities act
The Department of Justice published revised final regulations implementing the Americans with Disabilities Act (ADA) for title II (State and local government services) and title III (public accommodations and commercial facilities) on September 15, 2010, in the Federal Register. These requirements, or rules, clarify and refine issues that have arisen over the past 20 years and contain new, and updated, requirements, including the 2010 Standards for Accessible Design (2010 Standards).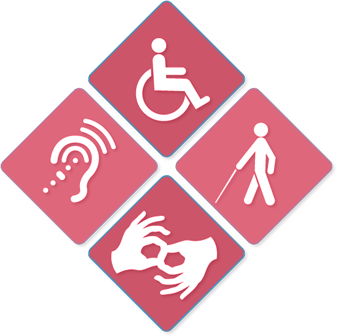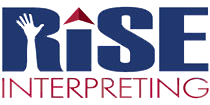 Request an asl video interpreter